May 15, 2014
Second European BPM Round Table

The second European BPM Round Table took place at the University of Liechtenstein in Vaduz. The first European BPM Round Table was organized in Eindhoven in 2012. The idea of a BPM Round Table at a European Level emerged from several local BPM Round Tables that were established in Europe in the last years, as for instance in the Netherlands and Liechtenstein.The theme of the second European BPM Round Table is
Business Process Management – Driving Innovation in a Digital World.
The objective of the European BPM Round Table is the exchange of knowledge and experience - as well as networking - between experts from business, administration, and science on a European level.
Details: www.bpm-roundtable2014.eu
January 30-31, 2013
First International BPM-Culture-Workshop

At the University of Liechtenstein, the first international BPM-Culture-Workshop was hosted to identify strategies on how to consider culture in business process management.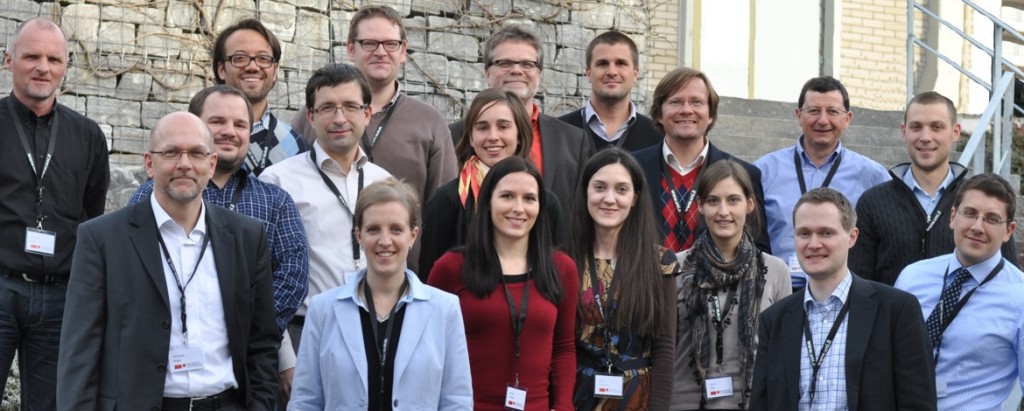 Participants included practitioners from eight international companies – Hilti, Ivoclar Vivadent, Landesbank Berlin, Lufthansa Technik, Oerlikon Balzers, SAP, TEL Mechatronics, ThyssenKrupp Presta – and academics from four universities worldwide – Vlerick Business School, Queensland University of Technology, University of Ljubljana, and University of Liechtenstein.
Exploring how to realize an organizational culture that facilitates BPM was at the core of the workshop. Based on the discussion of industry cases and research results, the participants jointly examined what kind of specific activities foster a BPM-supportive cultural environment. Beyond, practitioners and academics also worked on identifying general Principles of Good BPM. Apart from a fruitful exchange of thoughts, the workshop allowed for international networking across industries and domains.
Impressions
Share it now!